FAXTOOLS FAXDRIVE
Backup your inbound (and now outbound) faxes quickly and easily with FaxDrive. Just select your primary backup location, your secondary backup location (if you need redundancy), and click enable. We'll download every fax you have on our servers and keep it synchronized automatically.
---
Set your own file naming conventions
Now you can set your own naming conventions. Use text strings, date/time stamps, and inbound/outbound numbers to customize the filename of your inbound and outbound fax documents.

---
Faxes are downloaded in real-time as they arrive
Now you have more control over the frequency of checking for new faxes. From 1 minute to 10 minutes you can control when FaxDrive syncs. Files are downloaded in the background as this application runs as a service.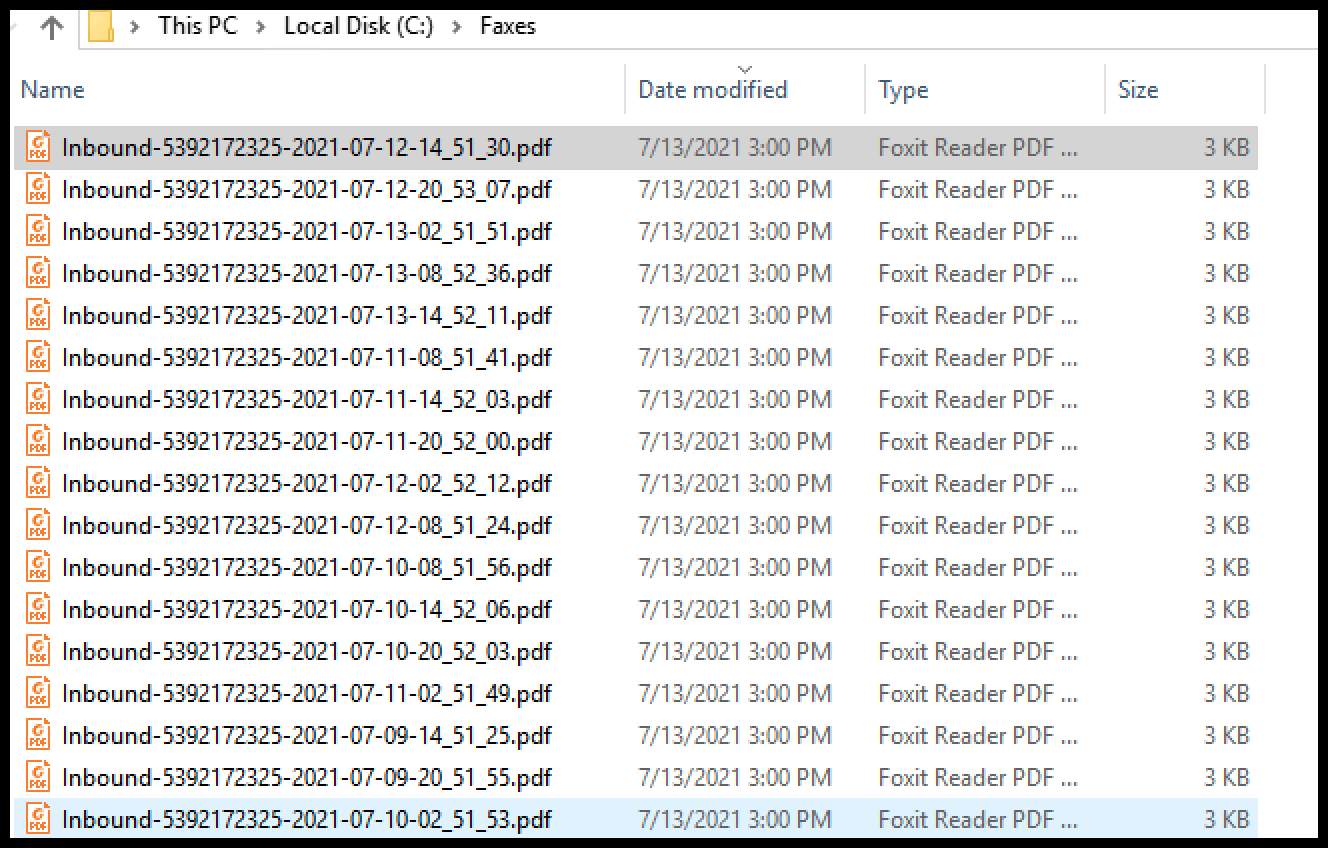 ---
Have more than one fax line?
No worries. We didn't forget our power users and enterprise customers. We support all your fax lines and you can toggle between them. Just set them up individually so your entire fax ecosystem is covered.
It runs in the background too.
We coded this application to run automatically in the background so you can just set it and forget it. If you reboot the server or desktop we'll start it back up when you restart. This ensures your fax processing is never interrupted.