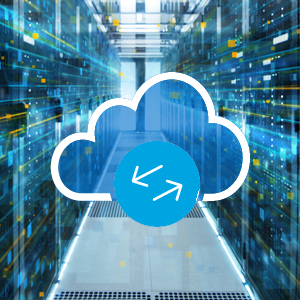 A fax machine no longer requires a dedicated fax machine or even an all-in-one scanner, printer, copier, and fax machine these days. Cloud-based fax services can save you a ton of money and time. It's not just efficient, but secure, compliant and eliminates paper-based faxing. Plus, you don't even need a fax machine; all you need for Cloud fax services is a fax number you can use to either send or to receive faxes through a web portal, by email, or mobile apps.
The process of sending a fax via email is substantially straightforward and doesn't vary much from service to service. Sending a fax over the Internet typically involves simply typing in a telephone number. Most fax services are provided with an online address book, which makes it much easier to send faxes to the same contact further down the road. Most of the online fax services can be converted to email workflows. This approach makes a fax service more universally available due to the fact that you can email from anywhere.
Cloud fax can replace traditional fax machines for they have several advantages over the other, such as:
Cuts down on expenses
Cloud-based fax replaces the bulky fax machines which require maintenance, paper, ink, toner, telephone lines and all related expenditure.


Scalable
Virtual fax is convenient as the software can be accessed on desktops, laptops and smartphones instead of acquiring landlines and fax machines.


Secure
Cloud-based fax cannot be attacked as it's data is encrypted and hack-proof with advanced cybersecurity systems in place.


Reduced waiting time
The irritating busy tone during automatic redial and delay in file transfer when fax lines are in use vanish forever for good.


Compliance to law
Cloud-based fax services are cent per cent compliant with the mandatory regulatory standards in law, healthcare, higher education, financial, insurance and government sectors.


Reliable
Online fax technology takes out the negatives of traditional fax, such as paper jams, machine and power failure, maintenance and server and telecom service crash. The latest technology integrates into all existing services in use and enables communication without walking up to another machine. Data recovery is easy as it survives technical, human and natural disasters, apart from cyber attacks.


Modernization
Cloud-based fax service symbolizes technical upgradation of your business or service. Remote file sharing and document management, network security, integrated technology and instant upload and transfer are beneficial for the growth and appearance of your business.


Cloud-based alternatives replace traditional technology and take fax services to another level by providing data extraction solutions and transforming workflow meaningfully.
Reach out to us today at 800-473-6208 or sales@westfax.com to learn more.