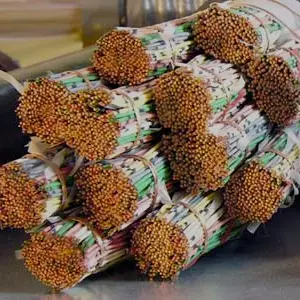 For those of us who have been around the telecom world for some time, 2022 may be remembered as the year that marked the end of copper telephone wires. The age of the plain old telephone service (POTS) and ISDN will officially come to an end in August of this year. That's not to say that TDM voice services based on POTS & ISDN will completely disappear overnight, – but their inevitable end is imminent now. Companies that rely on these technologies to send and receive faxes must make plans soon to adjust to this change.
Some have referred to this pending change as the great switch-off. If you want the same high-quality TDM fax that you have always enjoyed in the past, you'll need to make the change soon. Organizations that wait until the last minute may suffer from disruptions to their service and/or diminished quality, as they quickly discover that IP phone lines just don't handle faxes very well.
Why is POTS Going Away?
In fact, this change has been in the works for quite a long time. As telecoms shift to newer technologies, it's getting more and more expensive for them to maintain dual infrastructures. They have been investing heavily in IP telephony, deploying it alongside POTS technology that they inherited from the days when analog ruled the planet.
Until recently, FCC regulations prevented telecoms from dispensing with POTS and ISDN altogether. Many rural and low-income communities still relied heavily upon copper phone lines, – so a few years ago the FCC stepped in to prevent phone companies from making any abrupt changes that might disrupt service to those customers.
In August of 2019, the FCC announced they would be removing those protections, with an effective date of August 2022. That means the clock is ticking, and organizations that have historically enjoyed the benefits of POTS for sending and receiving faxes will need to make alternative plans in the coming months. For healthcare organizations and others who rely on fax to send and receive HIPAA-compliant faxes, the stakes are especially high.
Benefits of Faxing with TDM Technology
The good news is that cloud fax technology has advanced to the point where it's far superior to hardware-based solutions. With an enterprise-grade secure cloud fax service like WestFax, you can e-mail to fax, send from your existing MFP devices, or even embed fax capabilities into your applications using our fax API. WestFax's cloud-based service gives you the ultimate in flexibility, rock-solid security (including HIPAA-compliant fax), and reliability.
It's important to be aware that not all cloud-based fax services are created equal. If you've ever been on a mobile phone call and experienced packet loss, you know how difficult it can be to communicate effectively. If you're sending or receiving faxes, packet loss can be catastrophic. In fact, any packet loss at all can result in a failed fax communication.
The WestFax network addresses this problem by using a combination of proven legacy technology and modern cloud-based communications. Newer SIP or FOIP (Fax over IP) services simply can't achieve the same fidelity, reliability, and high baud rates that our TDM fax affords.
Modernizing Your Fax Capabilities Quickly and Easily
If your organization wants a simple transition that doesn't require substantial investments in hardware, licensing fees, extensive consulting time, and technology training; Westfax can help. We can port your POTS fax service to our secure HIPAA-compliant cloud fax, with fax to e-mail, MFP support, and our fax API all included in the package. We can help you make the transition quickly, affordably, and with minimal investment of your time. To learn more, contact us to discuss your specific needs.