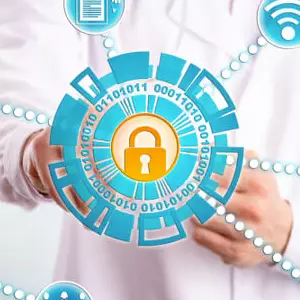 A whopping 5% of traditional on-premise fax transmissions fail to reach their intended destination. With reliable and deliverable communication being at the center of quality patient care, how can this staggering number be reduced?
Considering that over 70% of hospitals are sending lab results, discharge summaries, patient records, and other time- and material-sensitive data via legacy on-fax servers, the obvious need for a fail-safe solution is evident. But who wants to deal with the hassles of changing something that does not seem broken – researching what's on the market, complicated, expensive tech experts, endless hours training personnel, the burden of reconfiguring and installation? No thank you. The status quo seems 'just fine'.
With that in mind, as a recent CRICO Strategies landmark study recently concluded, $1.7 billion in malpractice costs and about 2,000 deaths can be contributed to poor and insufficient communication within the healthcare sector. To underline just how dramatic this failure of proper information-streaming is, The Joint Commission revealed that communication failures during patient handoffs contributed to as much as 80% of sentinel events. Is the status quo really 'just fine'?
There is something to be said about old-school, but the healthcare environment is surely not the time and place. Health systems have already made the jump for much of their data and technology to be stored in the cloud. This includes highly sensitive materials from remote security tools to data storage and even software management. While the beforementioned are doubtlessly complex transitions, moving a fax server to the cloud is not. Secure cloud fax is remarkably more reliable than traditional on-premise paper fax and moving to the cloud is as easy as porting a phone number. Compared to any other cloud-based service healthcare facilities undertake, moving fax servers to the cloud is the easiest technology transition they should be making, and it's also one of the fastest initiatives to deliver on the goals to cut costs and improve patient outcomes.
Let's look at the top reasons why healthcare providers should be maximizing patient care and saving costs while adding convenience for their operations and personnel with secure, HIPAA-compliant cloud faxing.
1. The maintenance cost of your on-premise fax system is higher than you realize
'Tried, tested, paid for, we're good.' Established healthcare providers lean towards sticking with their legacy on-premise fax servers, hoping to maximize the technology they have already spent money on. In reality, your on-premise fax infrastructure is sinking you further down every day.
Putting aside the initial hardware expenditures, your organization continues to pay maintenance costs including:
Software upgrade fees
Software support – up to 25% of the value of your software annually
Hardware maintenance costs – about 10% of its value annually
Phone line monthly fees
IT support personnel
Hardware annual fees
Downtime costs
On-premise data center costs
Repair costs
Date-entry personnel to input data from the fax image into the EHR
Secure cloud faxing eliminates these ongoing fees, replacing them with one predictable per-page fax rate. How much easier and plannable would a secure cloud-based fax server make your operations versus the alternative?
2. Secure cloud faxing is scalable – up and down
Thinking back to COVID-era, on-premise fax technology became the laughing stock and blatant proof of the inefficiency surrounding fax machines. The New York Times described facilities where said machines were 'shooting out paper'. What better image to highlight the on-premise fax server's inability to scale? Keep in mind, that this image is of the faxes that actually made it through and didn't get lost in the loop. According to the same New York Times article, the impact on patient care was undeniable. In a mid-sized facility, there might be 12 fax channels available and when the 13th fax comes through at the same time, it's destined to fail. Considering the thousands of COVID-19 test results and the inability to scale, the problem of old-school faxing became tangible. Receiving 1,000 test results daily, the National Guard had to assist with data entry and clinicians often waited up to 11 days for test results – the window of facilitating contact tracing or ideal patient care had closed by then.
As a quick and practical solution, many hospitals and health care systems stocked up their on-premise fax technology and therefore expanded capacity. As the global community has reached a new phase of battling this virus, these healthcare systems are stuck dealing with expensive fax infrastructures that are going unused.
On the other hand, secure cloud fax technology is always ideally sized for your individual need. Cloud servers have virtually unlimited capacity to send and receive faxes, and they flex automatically to support the volume of your communication traffic.
Hospitals and healthcare providers are experiencing an increasingly unpredictable workload. Communication technology needs to be designed to help streamline workflows and alleviate unnecessary headaches caused by outdated systems and dispensable procedures.
3. Fax is the only truly interoperable technology
There is a good reason why fax – be it on-premise or in the cloud – is still the dominant communication technology in healthcare. After years of research and other technological advances in the field of healthcare communication, fax has stood the trial of time and is still the only technology that is universally interoperable. Some of the main benefits include that it's immediate, requires no training or specialized knowledge and it is free from compatibility issues that plague other technologies.
In a guest article for the Wall Street Journal, Lloyd B. Minor, MD, dean of the Stanford University School of Medicine, put it best: Fax communication covers the shortfalls of EHR systems that can't share information. It gets patient records into the hands of the physicians who are providing care.
For the past decade, technology companies have diligently attempted to solve the interoperability challenge with solutions ranging from direct messaging to secure text platforms that integrate with EHRs. And, as health systems choose different technology vendors to support their own communities, they're building elaborate API systems to facilitate connection to each other in hopes of sharing patient data.
Through it all, however, every healthcare facility in America—large and small—has access to a fax solution to send and receive critical patient information. Ultimately, that's the very definition of interoperability.
4. Secure cloud fax is a smart future
Secure cloud fax really is the best of both worlds. Migrating your fax server to the cloud takes a tried-and-true, universally accepted technology and enables it to be part of a cutting-edge digital workflow solution.
Take WestFax's Comprehend Solution, which automates the fax document workflow by extracting the data from the faxed image. This eliminates the need for data-entry personnel that used to input fax data into the EHR. Comprehend uses intelligent extraction and classifications to pull the data out of the image and send it wherever you need it to go.
The silver lining on this game-changer is that having the faxed image already in WestFax's platform enables Comprehend to deliver the data as an FHIR-ready file or to send it directly into a designated location within an EHR or any other technology platform.
What does this mean for you? Healthcare facilities have plenty of options in order to digitize medical records. Elaborate clinical communication systems with fancy names that cost millions of dollars and months being implemented – OR – an intelligent solution that takes a day to port fax numbers to the cloud and runs from there? It doesn't take a brain surgeon to Comprehend which option is the intelligent, future-driven one.
WestFax services all secure HIPAA-compliant fax needs, from a simple email/fax portal to full API integration with EHRs or other platforms such as Salesforce.