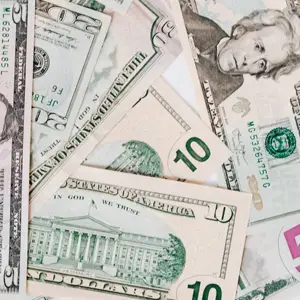 Cloud Fax is an Internet-based service business that provides the document reproduction functions of Fax machines utilizing digital networks and IP technologies. Cloud Fax has evolved since the early 2000s as a viable alternative to physical Fax machines, Fax Servers, and related hardware equipment.

As an engineering solution, Cloud Fax is an application built on the digital networking infrastructure of the Internet, in contrast to the analog POTS infrastructure that is the foundation of conventional Fax machines. This fundamental architectural difference results in significant performance advantages for Cloud Fax. These include multi-megabit transmission speeds, easy scalability, broader geographic coverage via wireless transmission, and easier maintenance and support requirements. These features are so compelling that the POTS network is being phased out by law, a process that started in 2019.

From the consumer standpoint, individual customers and businesses are concerned with costs and benefits, and here Cloud Fax also has superior characteristics. The most significant benefit of Cloud Fax is the ease of use. Cloud Fax enables workers to send and receive Fax documents from their individual desktop computers, via email, or by utilizing a print driver instead of Faxing from Fax machines and through custom application integrations such as faxing from an EHR (Electronic Health Records) System. It eliminates the clutter of paper Fax documents and allows easier organization of sent and received documents in the office or workgroup file repository. Finally, Cloud Fax supports HIPAA privacy and security requirements, which is critically important in healthcare environments. Hardwired Fax machines and Fax Servers utilizing analog transmissions are not compliant with regulations like HIPAA.


How Costs Compare
But what about costs? Is it more expensive to use Cloud Fax, especially in the long run? How can Cloud Fax on every desktop be less expensive than Faxing from a shared Fax machine in each department?
The cost profiles of each method can be organized as capital costs, fixed costs, variable costs, and opportunity costs.
Capital Costs
As any sole proprietor knows, setting up a small office involves buying an analog voice phone plan, receiving assigned phone numbers, getting premises wiring and connections installed, buying one or more Fax machines, and setting it all up. These same requirements apply to large businesses like hospitals, multiplied many times over.
The capital costs of Fax Servers are a one-time expense that can grow into multiple tens of thousands before a single Fax is transmitted. Cloud Fax, which is an online service, is initiated at the central offices of the provider. Generally, user access is a matter of switching it on. The result is substantially lower fixed costs for Cloud Fax
Capital Costs

Fax Servers and Fax Machines
Cloud Fax
Fax Server computers, software, internal or external Fax modems, cabling, Fax machines, labor costs for installation.

Administrative staff must learn a new software application. IT staff must learn technical support requirements of equipment and a new software application
Contract or Subscription Fees

Administrative staff must learn a new software application
Fixed Costs
Fixed costs are ongoing expenses that do not change with worker productivity. The fixed costs of Cloud Fax are due to monthly subscription fees, which are often negotiated.
Fixed Costs

Fax Servers and Fax Machines
Cloud Fax
Monthly phone line charges

License costs

Facility / server room costs
Contract or Subscription Fees
Variable Costs
Variable costs fluctuate as a function of worker productivity. The more Fax is used, the greater the expense. Cloud Fax transmits documents electronically in the form of attachments to email messages. This provides lower variable costs over Fax Servers and Fax machines.
Variable Costs

Fax Servers and Fax Machines
Cloud Fax
Paper (pages, including pages printed in error), printer ink, electric utility charges

Personnel Time, including time required to prepare documents to Fax, operating the Fax machine, collecting, organizing, and distributing received Faxes.
Pages sent and received (note that pages are delivered electronically as attachments to email messages. Paper pages are printed at user discretion)
Opportunity Costs
Getting the maximum productivity out of personnel is a key goal of business operations. Personnel are hired, tasked, and paid to do work for which they are best qualified. Inefficiency occurs when staff members spend time on work for which they are overqualified, especially if there are other, more relevant tasks that require their attention.
A common source of personnel inefficiency is the Fax machine. Sending Faxes is a page-by-page process subject to the scanning time of the device, the amount of memory it may have, the number of Faxes it has queued up for sending, and dynamic conditions on the phone line connection. These factors can consume staff time as they wait for sensitive Fax documents to be successfully sent.
Received Faxes arrive spontaneously and without notification from the Fax machine. As a result, staff may have to monitor the Fax machine periodically as they wait for expected Fax arrivals. They may also end up sorting through stacks of other received Faxes that have not been picked up by their intended recipients.
For many personnel, activities at the Fax machine can be a highly inefficient use of time, and for the business, a costly one. Cloud Fax eliminates the inefficiency of attending to Fax transmissions since it delivers Faxes directly to the email inboxes of intended recipients and enables Faxes to be sent from their individual desktops.
Opportunity Costs

Fax Servers and Fax Machines
Cloud Fax
Personnel time spent in sending and receiving Faxes at the Fax machine, in the presence of more important tasks
not applicable
Sunk Costs
Certain business expenses cannot be recovered in the normal course of business, or even when the business is liquidated. This applies to the consumables related to Fax machines. The costs of paper and ink can mount, and mount significantly, in any business environment where Fax machines are employed and page volume starts to grow (it is interesting to note that black printer ink, typically used in MFP machines that are used for Fax, is ranked 9th among the
top 16 most expensive liquids in the world
). Cloud Fax avoids these sunk costs because it requires no consumables.
Sunk Costs

Fax Servers and Fax Machines
Cloud Fax
Expenses for paper and printer ink
not applicable
Conclusion
Facsimile machines, or Fax, are a well-established technological solution to the business need of exchanging documents between geographically remote locations. Fax machines, and their more modern companion devices, Fax Servers, are based on telephony techniques and deployed on the POTS network.
Cloud Fax is a modern alternative to conventional Fax that is built on digital networks utilizing IP technologies. Cloud Fax is a superior alternative to Fax machines and Fax servers, providing vastly superior performance characteristics and lower Total Cost of Ownership.