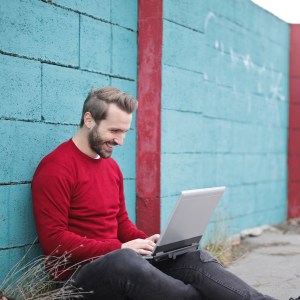 Traveling the world and working remotely is a new hot trend. Whether your destination is stateside or at an exotic location you will find that living remotely can pose an interesting set of challenges. There are plenty of websites dedicated to digital nomadism but here are 5 easy ways to keep things running smoothly.
Google Drive / Google Apps
Odds are you already have this but are you fully utilizing it? There are tools such as Sheets (Excel replacement), Docs (Word Replacement), and Slides (Powerpoint) that can open, save and edit any of the aforementioned formats. But you have MS Office already. Why change things? Well, that's fine for most people but imagine if you lose your laptop or the hard drive crashes when you are in a distant land or if your luggage is stolen. If your files are on the cloud you can just use your phone or buy a cheap replacement computer and get all your data back immediately.
Vonage Phone Adapter
If you maintain a business presence in the US or need to be on the phone then you already know that cell phones are not going to be optimal for this due to expensive roaming and long distance fees and spotty connection. Having a VOIP phone adapter (Check this out) can be plugged into a network and forward your local US number to your local device. One digital nomad we know maintained his DC-based business for 6 weeks in Argentina and no one knew he was there.
WestFax Fax to Email
Similar to the phone adapter above if your business needs access to fax or document management services that use fax then having a fax-to-email service is critical. Using WestFax's Fax to Email service you can have a toll-free or local number and sending a fax is as simple as sending an email.
If you need to send documents securely or you're in any healthcare-related field, access to fax is likely essential. Sending a fax using a service ensures your important documents are secure and won't fall into international hackers' hands. Using public fax machines overseas can be monitored as well.
Skype
This one is pretty obvious. Get your Skype account set up and activated, and test your hardware and microphone so you know it works well. Having a spotty or poorly configured Skype setup can make working remotely painful. Having a solid headset can make a difference. Check out these webcams too.
Websites
There are many Digital nomad sites out there but a few stand out.
Teleport.org
This site has detailed metrics and data on many cities around the world and key information about Housing, cost of living, crime, etc… It also has useful data like Gym club membership costs, internet costs, and more. The amount of data is staggering. Check out Tokyo.


Workfrom
This site is useful for daily use if you travel for business. Just let it know where you are or where you are going and find coffee shops, co-working, and more. There are also app versions as well.


Nomadic Notes
A directory of websites about location-independent living and digital nomadism. Features sites about how to be a digital nomad, courses, books, conferences, and meet-ups.
Regardless of how much you plan on traveling and working abroad have a solid toolset. Using the same tools at home and remote makes the remote experience a cinch.
Learn more about Nomadism here.